Bankruptcy petition against Siberian grid returned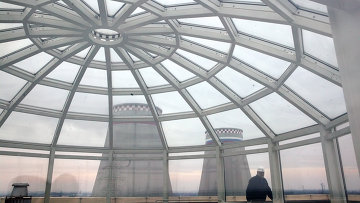 10:40 03/02/2012
KRASNOYARSK, February 3 - RAPSI. A court returned to a transport company its petition filed for the bankruptcy of a Siberian grid, the court reported.
The court sided with SibirEnergoAvtoTrans transport company in its lawsuit to recover about 10 million rubles ($310,000) in debt from the Interregional Distribution Grid Company of Siberia (IDGC of Siberia) in December. The bankruptcy petition was filed on January 10, 2012. The court then suspended the petition until February 13 so that the claimant could provide additional documents.
The grid company earlier denied the bankruptcy application saying that SibirEnergoAvtoTrans expects to use its bankruptcy petition to recover debt for contractual works.
IDGC noted the payment delay resulted from its financial troubles: it faced difficulties after some of its key consumers including RUSAL switched to direct contacts with the Federal Grid Company of the Unified Energy System (FGC UES).
IDGC is engaged in network power transmission across Russia and services an area of 1.856 million square kilometers.