Suspect in uranium fraud case found guilty in absentia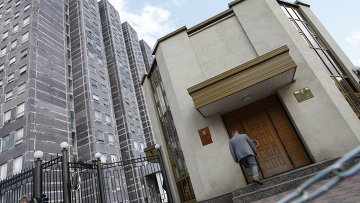 17:19 07/02/2012
MOSCOW, February 7 - RAPSI. The court has found former Russian-U.S. Globe Nuclear Services and Supply (GNSS) President Alexander Chernov guilty of large-scale fraud in absentia, Investigative Committee official spokesperson Vladimir Markin said on Tuesday.
Former Nuclear Energy Minister Yevgeny Adamov was involved in the case.
According to the committee, Adamov organized a criminal gang in 1998-1999. Apart from Chernov, it comprised Revmir Fraishtut, the general director of the Tekhsnabexport nuclear materials exporter, and Vyacheslav Pismenny, a former director of the Troitsk Institute of Innovation and Fusion Research and a former GNSS board chairman.
"Some 62 percent of GNSS' shares were stolen. In December 1990, the gang entered into an illegal contract on forgiving GNSS' debt for previously supplied nuclear materials. The debt amounted to $113 million, which was three billion rubles according to the Central Bank's rate as of December 1999," Markin said.
At the same time, the state budget was underpaid 961 million rubles ($30.54 million) in profit taxes.
In March 2006, Chernov escaped and he was placed on the wanted list. It was established during the investigation that he was in the United States where he obtained citizenship in 2005. However, it was not possible to ensure Chernov's participation in the case.