Russian accused of fraud in United States seeks to postpone sentencing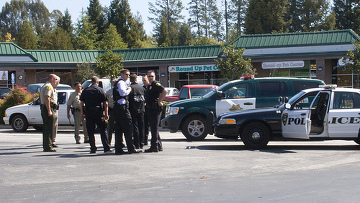 14:41 08/02/2012
MOSCOW, February 8 - RAPSI. Russian citizen Nikolai Garifulin, who has been accused in the United States of stealing almost $3 million from bank accounts, filed an appeal to suspend the reading of his sentence, the Russian Legal Information Agency (RAPSI/rapsinews.com) reported on Wednesday.
The reading has been set for February 24. The appeal says the accused changed his attorney, who then requested to postpone the reading for two weeks because his client requires a translator.
The U.S. Prosecutor General's Office and the FBI announced in September 2010 that they had uncovered a criminal network comprising immigrants from Eastern Europe.
Most of the suspects were aged 20-26, who came to the United States on student visas. All of them were suspected of being involved in the embezzlement of funds from U.S. bank accounts.
Investigators maintain that the suspects cracked bank accounts through virus software and then transferred the funds to other accounts. The funds were then withdrawn abroad.
On average, the suspects transferred $10,000 each time, according to the court documents. Generally speaking, they took 8-10 percent of the transaction amount and the remaining sum was distributed among the members of the criminal gang.
The suspects were also accused of collusion in committing bank fraud, money laundering, forging documents, using fake immigration documents, and the illegal use of personal data.
Garifulin was accused of taking part in the collusion to commit bank fraud. He pleaded guilty in September.
Most of the suspects have already been convicted. However, their sentence turned out to be milder than the prosecution requested. In most cases, the court obligated the accused to pay the victims the amount of the incurred damages.
In particular, the court recovered $21,000 from Russian citizen Marina Misyura in 2010. Russian citizen Dmitry Saprunova will have to pay back to the fraud victims $14,000. Ilya Karasev will have to pay almost $60,000.
One of the harshest sentences was passed against Kasum Adigyuzelov. He was sentenced to four years in prison last May. He will also have to pay about $284,000.