U.S. State Department urges Russia to punish those responsible for Magnitsky's death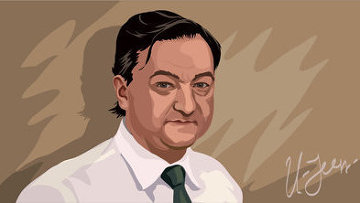 11:00 10/02/2012
WASHINGTON, February 10 - RAPSI. The United States continues to urge Russia to bring to account those responsible for the death of Hermitage Capital Investment Fund lawyer Sergei Magnitsky.
Magnitsky, who was accused of corporate tax evasion in relation to his work for the Hermitage Capital investment fund died in an investigative isolation ward in November 2009. According to the Prosecutor General's Office, his death was caused by cardiovascular insufficiency.
The criminal case against Magnitsky was terminated by the Investigative Committee due to his death, but the Prosecutor General's Office decided to resume the investigation.
"We saw media reports regarding the resumption of Magnitsky's death case. We continue to call on the Russian authorities to punish those responsible for his death," Victoria Nuland, a spokeswoman for the United States Department of State, said on Thursday.
The Russian media earlier quoted the Interior Ministry's Investigative Department as saying that the tax evasion case of Hermitage Capital lawyer Sergei Magnitsky will be sent to the court.
The department also said the court should appraise the investigation results and issue a decision as Magnitsky's legitimate representatives do not consent to the case's closure.