General discharged for false income disclosure took $333k in bribes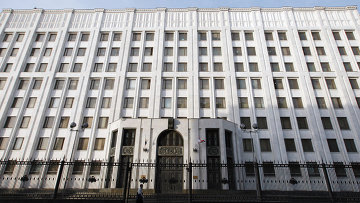 16:46 20/02/2012
MOSCOW, February 20 - RAPSI. General Major Viktor Gaidukov, who was discharged by the president for false income disclosure, will stand trial on bribery charges. The bribes are assumed to total $333,400, the Main Military Investigative Department reports on Monday.
Gaigukov was a regiment commander in the Irkutsk region between August 2006 and October 2010 when military facilities were under construction at the regiment.
SantekhStroyService was a subcontractor.
"The commander unlawfully ordered his unit's personnel, vehicles and construction equipment to execute works that had to be performed by the subcontractor," the department reported.
Investigators maintain that the subcontractor paid funds to Gaidukov's account each month over three years.
"In addition, the subcontractor remitted to a lender 500,000 rubles ($16,700) to repay a loan obtained by the general. This way, Gaidukov received from businessmen over 10 million rubles ($333,400)," the department reported.
Gaidukov has been charged with taking bribes and abuse of power, punishable by up to 19 years in prison.