U.S. mother who sent adoptive son back to Moscow summoned to court on Mar.7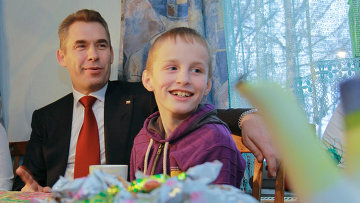 10:27 24/02/2012
MOSCOW, February 19 - RAPSI. A judge summoned Torry Ann Hansen to the court on March 7 after she ignored previous summons, the Associated Press agency reported with reference to the World Association of Children and Parents (WACAP) lawyer Larry Crain.
Crain says this is the third time that Hansen ignores court summons and the judge may punish her for contempt of court on March 7. He also said the court may hold for WACAP in the absence of the defendant.
Hansen is the adoptive mother of Russian-born Artyom Savelyev, who arrived from Washington to Moscow on April 8, 2010 with a note saying that Hansen does not want to mother him as he allegedly had mental problems. The boy only spent half a year with her family. Previously, he lived in the Maritime Territory with his mother. When she was deprived of her parental rights, he spent several years in children's home.
WACAP filed a lawsuit against Hansen seeking to oblige her to pay 27 percent of her nurse's salary to her abandoned son until he reaches legal age. Artyom is 9 years old now.
Artyom currently lives in the Moscow region in a large family along with five other children.