Supreme Court refuses to register healer as presidential candidate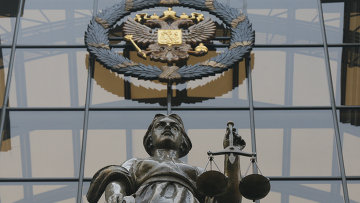 18:10 29/02/2012
MOSCOW, February 29 - RAPSI. The Supreme Court has abstained from considering the appeal of writer and healer Nikolay Levashov, who was refused registration as a presidential candidate.
Levashov insisted on the unlawfulness of the Central Election Commissions refusal to register him as a candidate.
The presidential elections will be held on March 4. Mikhail Prokhorov, one of Russia's richest businessmen, is the only independent candidate to run in the election. However, Prime Minister Vladimir Putin is widely expected to win.
Levashov was not registered because he lived in the United States from 1995 until 2006. According to the Russian Constitution, presidential candidates must live in the country no less than 10 years before the presidential elections.
Levashov does not deny that he lived in the United States, but claims that he was there on a work visa. He believes that according to the Constitution a person with another citizenship or a residence permit from another country cannot register as a presidential candidate.
Levashow is a writer, an active member of four non-governmental academies, calls himself a healer, and maintains that he can cure diseases without physical intrusion.