Neocorp's $92 mln action against Tele2 dropped for lack of jurisdiction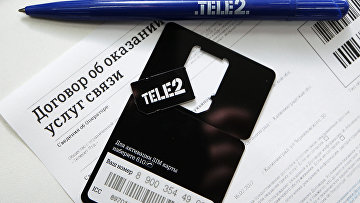 16:57 13/03/2012
MOSCOW, March 13 - RAPSI, Sergei Feklyunin. The Moscow Commercial Court has dropped a $92 mln lawsuit filed by Neocorp Inc. against Tele2 Russia due to its lack of jurisdiction over such disputes.
According to the ruling, the option agreement out of which the dispute arose states that any disputes between the parties must be considered by the Arbitration Institute of the Stockholm Chamber of Commerce and therefore the lawsuit may not be handled by a Moscow court.
The lawsuit was filed on March 6. The plaintiff sought the principal debt, damages and interest for borrowing funds under the agreement dated April 7, 2007.
Media reported in March 2011 that Neocorp Inc., which owns telecommunication assets in the CIS, sued Tele2 in the Stockholm Arbitration Tribunal. The plaintiff demanded that Tele 2 execute a contract on buying out Orvell, holding a 100 percent stake in a communication facilities developer for $38 million.
Neocorp Inc. maintains that the transaction, which was declared but never concluded, helped the mobile operator win bids for GSM frequencies in Russia. There have been no reports regarding the litigation outcome.
The Russian Legal Information Agency has not yet reached the parties for comments.
Tele 2 Russia is a subsidiary of Tele2, a Swedish telecommunications holding company. Tele 2 services 33 million subscribers in 11 countries. Tele 2 Russia has been operating since 2003 and now controls 17 regional operators. It is the fourth largest such company in Russia by subscribers.