Ford subsidiary challenges judgment over defective car sale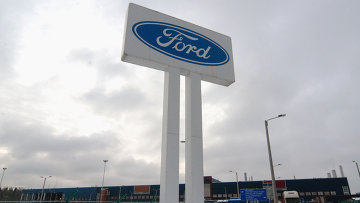 14:14 15/03/2012
ST.-PETERSBURG, March 15 - RAPSI. The Ninth Commercial Court of Appeals has registered the Russian Ford subsidiary's appeal against a lower-court judgment to collect $57,600 for selling a car defective in design.
The hearing date has yet to be set. Ford seeks to contest the judgment passed by the St. Petersburg Commercial Court in August.
The plaintiff is the Northern Regional Organization of Sailors Trade Union, which bought a Ford Expedition from a Ford dealer in August 2005. In August 2008, the vehicle's gasoline tank caught fire. An expert appraisal established that the fire was due to a design defect, which could cause another fire and a possible gas tank explosion.
"The Ford Motor Company, as the car manufacturer, should be liable for the damage inflicted because of the design defect. The cause-effect relation between the manufacture of the car with a design defect and the harm caused to the plaintiff is evident. There are no grounds to relieve the defendant of its liability," the judgment reads, while ordering damages collection.
Ford commissioned its first and only motor plant in the Leningrad region in July 2002. Its plant with 2,000 employees has a maximum production capacity of 125,000 vehicles per year.