Residents seek to cancel bomber flights over city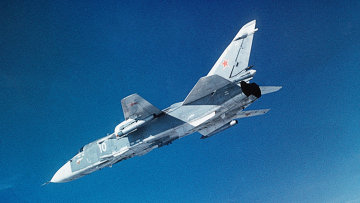 11:55 16/03/2012
CHELYABINSK, March 16 - RAPSI. A court will hear on March 26 a lawsuit filed by citizens of Chelyabinsk seeking to prohibit Su-24 bombers' flights over the city due to the high noise level.
An air base was moved to the Shagol aerodrome in Chelyabinsk in November 2010. The local residents started complaining to the city authorities on the high noise produced by combat aircrafts overflying the city. The citizens claim the militaries violate their right to a positive living environment.
The locals particularly complain on intensive roar produced by aircrafts overflying the city at low altitudes every 10-15 minutes, thereby frightening children and triggering car alarms. The plaintiffs note that training flights are sometimes carried out even at night time.
The air base commander said earlier that the flights pose no threat to the city residents. He also noted that it would be impossible to move the air base off the city any time soon. He said the high noise is made when aircrafts turn on the afterburner when approaching to land. However, the landing path can not be changed, he added.
Su-24 is the Soviet and Russian frontier bomber designed to deliver missile and bomb attacks including at low levels. It is one of the most popular aircrafts in Russias Air Force nowadays. However it is a high crash risk as 16 air crashes involving Su-24/24M occurred since 2000.