Antitrust case delayed as Baltika negotiates settlement with watchdog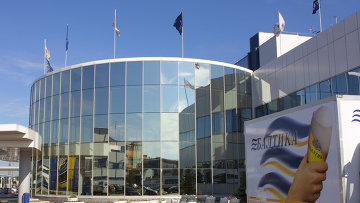 13:41 16/03/2012
MOSCOW, March 16 - RAPSI. The Moscow Commercial Court suspended until May 4 a lawsuit filed by Baltika Brewery, a leading Russian brewery owned by the Carlsberg Group, and a major aluminum cans producer seeking to cancel the antimonopoly watchdog's resolution that the brewery violated advertising law.
The court agreed to postpone the case as the plaintiffs stated they negotiate settlement with the the Federal Antimonopoly Service, which upheld the plaintiffs' request.
The service found on December 17, 2010, that Baltika and Rexam Beverage Can Naro-Fominsk impermissibly entered into an agreement, whereby the can manufacturer agreed not to sell one-liter aluminum cans to other customers in Russia, Belarus, or Ukraine.
Additionally, Baltika Brewery was entitled to approve purchasers of Rexam's one-liter cans.
According to the service, the agreement between the companies violated the competition law. It ordered the companies to rectify the violation.
Baltika has been the leading brewery in Russia since 1996. It also produces a wide range of consumer goods. Baltika operates 11 breweries in Russia and one brewery in Azerbaijan. It owns over 40 brands.
Rexam Beverage Can Holdings B.V. is the major aluminum can manufacturer in the world.