Russia expects UN to adopt resolution on organ trafficking investigation in Kosovo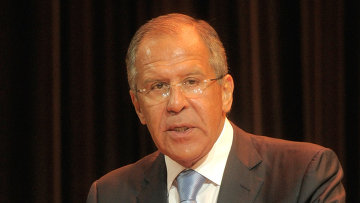 14:14 16/03/2012
MOSCOW, March 16 - RAPSI. Russia and Serbia expect the UN to adopt a resolution to promote the investigation of illicit human organ trade in Kosovo, Foreign Minister Sergei Lavrov said on Friday.
He said he is hopeful that European countries will contribute to resolving this crucial problem.
Former Prosecutor of the International Criminal Tribunal for the Former Yugoslavia Carla Del Ponte was the first official who publicly acknowledged the illegal human organ trade in Kosovo.
She said organ trafficking took place in Kosovo and Albania during the armed conflict in 1999 and continued afterwards. She said a secret UNMIK report on illegal human organ trafficking was submitted in 2004. However, her service was forced to abandon their investigations due to "numerous drawbacks."
The scandal sparked a public outcry following a report made by Member of the Parliamentary Assembly of the Council of Europe Dick Marti. He published a document in 2010 describing organ trafficking in Kosovo during the 1998-1999 armed conflict. Marti asserted in his report that people close to acting Kosovo Prime Minister Hashim Thaci were involved in the trade.