"Bhagavad Gita As It Is" extremism case appealed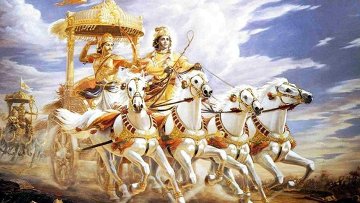 13:06 20/03/2012
TOMSK, March 20 - RAPSI. The Tomsk Region Court started hearing on Tuesday an appeal by the Prosecutor's Office against the trial court refusal to declare "Bhagavad Gita As It Is" an extremist book.
"Bhagavad Gita As It Is" is a Russian translation and commentary of the original Bhagavad Gita Hindu scripture. It was written by founder of the International Society for Krishna Consciousness A.C. Bhaktivedanta Swami Prabhupada.
The Tomsk Prosecutor's Office initiated the case in June 2011 following an inspection of the Tomsk Society for Krishna Consciousness.
According to the Tomsk University experts cited by the local prosecutor's office, the dogmata described in the book incites religious hatred, humiliates the dignity of people on the basis of sex, race, nationality, language, origin and attitude toward religion.
A Tomsk district court held against the prosecutors' request to recognize the book as extremist on December 28. The Prosecutor's Office challenged the judgment. The litigation in Tomsk evoked an international response.
The trial is attended by over 30 members of the Tomsk Society for Krishna Consciousness and the public. Sanjeet Kumar Jha, President of the Association of Indians in Russia has also come to the court.