Tele2 subsidiaries may lose the GSM-1800 licenses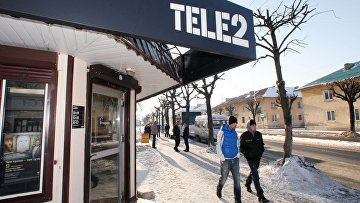 11:15 06/04/2012
MOSCOW, April 6 - RAPSI. Subsidiaries of the Tele2 mobile communications provider are suspected of breaching their license terms and the Prosecutor General's Office is holding a compliance check in the company, reported the press-service of Andrei Lugovoy, a State Duma deputy.
The Geokom Firm CEO submitted a compliance check request to the MP. He believes that Tele2 license should be revoked due to the violations.
Complaints about the regulatory authorities' omissions have been sent to the Federal Antimonopoly Service.
Tenders for 1,800 MHz frequencies for the standard GSM communication services were held in a number of Russian regions in 2007. Five Tele 2 subsidiaries were among the successful tenderers.
As of late 2009, the company did not execute one of the tenders' main terms - it did not invest in the cell communications infrastructure, the deputy said.
In 2010, a watchdog filed for depriving the companies of their licenses and holding new tenders. However, the parties managed to enter into a settlement agreement and preserve the licenses.
Actually, the government tender's main condition was changed two years later, which is a violation of the law, the deputy alleged.
Tele2 maintains that it fulfilled the license requirements in full and the settlement was concluded lawfully.