Rusal seeks to prosecute former top manager for multi-million dollar fraud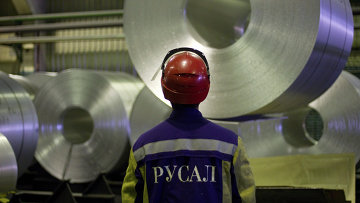 11:07 19/04/2012
MOSCOW, April 19 - RAPSI. Rusal, the world's largest aluminum producer, suspects its former top manager Andrei Raikov of accepting a bribe and inflicting multi-million dollar damage, Kommersant newspaper reports on Thursday.
Rusal accuses Raikov of abusing his position and entering into an unprofitable contract with Natica Shipping.
Rusal's subsidiary RTI Ltd trading company has requested the U.S. District Court for the Southern District of New York to order several U.S. major banks to provide information on Raikov's accounts. The company plans to use the information as evidence in litigations in Cyprus and Russia.
According to the documents submitted to the New York court, Rusal has been seeking to recover nearly $3.4 million in damages since Autumn 2011. The case is under consideration at the District Court of Nicosia in Cyprus.
Raikov has since been placed on the international wanted list as a result of the fraud case.
The aluminum giant has also filed a civil lawsuit against its former top manager for nearly 351 million rubles. The court has already seized Raikov's real estate property and his 17.51 percent stake in OPM-Bank.