Public defenders go on strike over low fees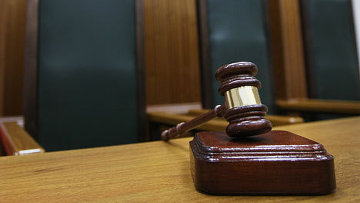 10:04 27/04/2012
CHEBOKSARY, April 27 - RAPSI. Public defenders in Chuvash Republic went on strike in protest against low fees and refused to attend trials.
As a result, the Republic's Supreme Court has postponed the hearings of six criminal cases.
The first strike was held by the local Bar Association on April 2. The new protest will last from April 26 to 28. During this period public defenders intend to abstain from legal proceedings.
Initially, public defenders protested in five regions, but now the protest is reported to have spread to 25 regions.
A court-appointed defense attorney in a criminal case is currently entitled to 298 rubles ($10) per day. Overtime and holiday work is compensated at the rate of 550 rubles ($18.50) per day. If a lawyer has to defend his client at night, the state pays as much as 1,110 rubles ($37). Furthermore, the minimum rate for public defenders has remained the same since July 2008 and is not subject to adjustment for inflation.
According to the Chuvash Bar Association the rates of other participants in the criminal proceedings are many times higher than those of the public defenders.
The public defenders' statutory fee is humiliatingly low, Moscow City Bar Association (MCBA) Chairman Henry Reznik said earlier.
According to Reznik, the Justice Ministry has already asked the government to double the current pay scale, but the bill "is hindered by the Finance Ministry," which argues that the public defender's pay indexing should only increase in accordance with the judge's fee.
Reznik said even a court interpreter earns more that a defense attorney.