Aeroflot's dispute with labor watchdog to be handled on May 31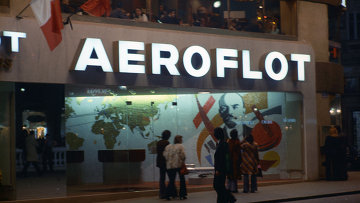 16:08 12/05/2012
MOSCOW, May 12 - RIA Novosti, Ksenia Karpova. On Saturday, the Nagatinsky District Court in Moscow postponed until May 31 its review of Aeroflot airlines' appeal challenging the State Labor Inspectorate's order to pay crew members hazard, danger and nightwork bonuses, the court told the Russian Legal Information Agency (RAPSI/rapsinews.com).
The watchdog inspected the airline and demanded that it should rectify a number of problems by December 12, including the payment of bonuses to 46 crew members.
Aeroflot has contested the decision.
Aeroflot has previously stated that it will not comment until the court has ruled on the appeal.