Invalidity of full inspection requirement for airport upheld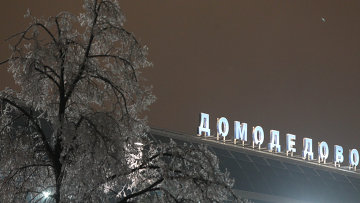 15:35 14/05/2012
MOSCOW, May 14 - RAPSI, Sergei Feklyunin. The Ninth Commercial Court of Appeals has reaffirmed as invalid the transport regulator's requirement that the Domodedovo airport fully inspect all individuals entering the building, the court told the Russian Legal Information Agency (RAPSI/rapsinews.com).
The court dismissed the watchdog's appeal against the lower-court ruling reversing its order to strengthen security.
The regulator sought the court's support only with respect to its requirement to inspect all visitors at the entrance.
On January 27, 2011, the Federal Service for the Oversight of Transport ordered Domodedovo to inspect all individuals entering the airport, to assess the vulnerability level of airport facilities and transport means and to develop a transport security plan.
The order was issued after a terrorist act at the airport on January 24, 2011. A suicide bomber detonated a bomb with the equivalent of seven kilograms of TNT. The blast killed 37 and injured 117.
The Moscow Regional Commercial Court cancelled the watchdog's order on November 22, 2011 upon the request of several Domodedovo subsidiaries. This was the second time that the regional commercial court has heard the case and passed the same judgment.
The Supreme Court held against Domodedovo subsidiaries in December 2011 in their claim to revoke the Transport Ministry's February order regulating airport security.
The court upheld the legitimacy of the current regulations binding security services and airport staff to maintain security at airport facilities.