Tymoshenko can't be released upon government's will - PM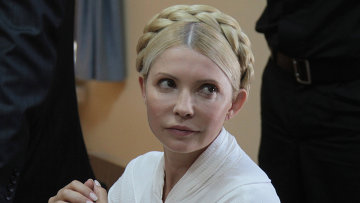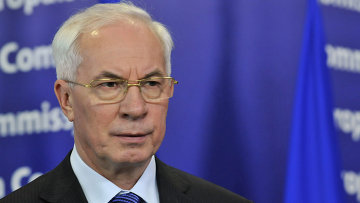 14:43 16/05/2012
BRUSSELS, May 16 – RAPSI. Former Ukrainian Prime Minister Yulia Tymoshenko can only be released if the court satisfies her appeal, Prime Minister Mykola Azarov said, adding that she cannot be released upon the government's will.
The Supreme Specialized Court for Considering Criminal and Civil Cases postponed on Tuesday the appeal's hearing until June 26 due to Tymoshenko's absence and the need to study additional case materials.
The situation of Tymoshenko, who is serving a seven-year sentence in a female prison for abuse of power after signing a gas agreement with Russia in 2009, has led to the deterioration of the ties between Kiev and Brussels. The EU considers the sentence to be politically motivated. The authorities have denied accusations of hidden political motives.
The EU has openly stated that it may boycott the 2012 UEFA European Football Championship matches in Ukraine. Some European leaders have threatened Kiev with sanctions and international isolation.
At the same time, Portuguese EU Ambassador Jose Manuel Pinto Teixeira said on Tuesday that the issue of using sanctions against Ukraine due to the prosecution of opposition leaders has not yet been officially raised.
Since late December, Tymoshenko has been serving her sentence and supposedly experienced health problems. The former prime minister was delivered to a hospital on May 9. A German doctor at the Charite hospital has been involved in her treatment together with local specialists.
Earlier, Tymoshenko announced a hunger strike to protest her allegedly poor treatment in prison. She gave up the strike at the hospital. The German doctor has assigned procedures for the former prime minister and provided her with medicine.