Court recognizes foreign judgments based on common legal principles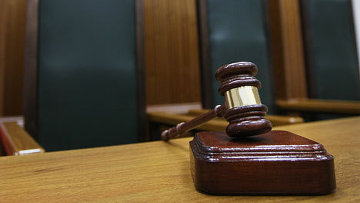 17:06 18/05/2012
ST.-PETERSBURG, May 18 - RAPSI. The practice of recognizing and enforcing foreign judgments in Russia is based on the Supreme Commercial Court's recommendations and the common principles of international law, Deputy Chairperson Tatyana Andreyeva said on Friday.
She added that the ideal situation would be to have an international treaty, but judicial systems are not yet as effectively synchronized as international economic cooperation.
"However, it would be unreasonable to deny the guarantee of a judgment's enforcement to a party in an international transaction in the event of a conflict," Andreyeva said.
This is why, she stressed, the Supreme Commercial Court issued recommendations in 1997 that courts enforce foreign judgments on the basis of common principles of international law in the absence of a relevant international treaty. The principle of reciprocity was stressed. Ever since, commercial court practice has followed this line, she said.
Yesterday, Chairman Anton Ivanov said Russia must protect its citizens and companies from the unfair competition of foreign judicial systems. According to Ivanov, guarantees should apply to the actions of foreign countries, their authorities and officials and foreign legal entities and individuals taking advantage of competing judicial systems.