Justice minister must cooperate more with Strasbourg court, lawyers say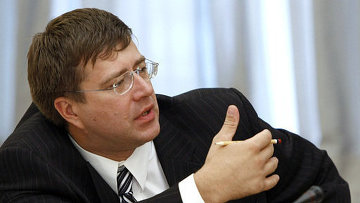 17:48 21/05/2012
MOSCOW, May 21 - RAPSI. Lawyers largely welcome Alexander Konovalov's reappointment as justice minister, based on a survey held by the Russian Legal Information Agency. Meanwhile, they hope that he will pay closer attention to the systematic violations uncovered by the European Court of Human Rights (ECHR).
At the same time, lawyer Vadim Klyuvgant is concerned by the low-level cooperation with the ECHR and does not expect Konovalov's reappointment to lead to positive changes.
"Russia's representative (who answers to the justice minister) has horrific stances in some case that are considered by the European court," he said. "I do not expect the situation to change for the better. Things will be the same - the rule of law's collapse behind appealing mottos..."Similarly, lawyer Anna Stavitskaya voiced concern. She is worried that the ministry will fail to address the violations uncovered by the court, including poor pretrial detention center conditions. Therefore, Konovalovs reappointment can be viewed as a step backward, she said.
On the contrary, lawyer Alexander Dobrovinsky said the ministry performs its duties well under Konovalov. However, the minister should do more to enhance the Justice Ministrys role in the country, he said.