Ombudsman insists on investigation into Russian-born child's death in US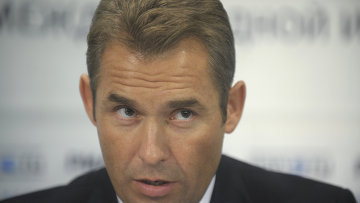 11:04 22/05/2012
NIZHNY-NOVGOROD, May 22 - RAPSI. Children's rights commissioner Pavel Astakhov has declared the need to investigate into the death of a Russian-born child adopted by an American family in 2008.
Nine-year-old Anton Fomin died as a result of a fire because he had been locked in the cellar.
"The accident gives rise to many questions; leaving a child under 14 at home alone is a serious violation of U.S. laws. I know of several cases where the child was removed from such a family and the parents forfeited their parental rights. Perhaps he was being punished, maybe he just got trapped in the cellar by accident. We will be asking the Attorney Office why the child was locked in there and why he was unable to get out," Astakhov said.
He added that he has filed an enquiry with the Russian Foreign Ministry and hopes to receive an explanation from the U.S. law enforcement authorities, as well as to have a criminal case opened over the child's death.
The ministry has previously expressed concerns over the growing number of negative incidents involving the infringement of the rights of Russian children adopted by American families.