French court postpones case of Russian citizen accused of kidnapping daughter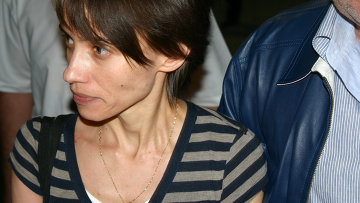 15:02 22/05/2012
PARIS, May 22 - RAPSI. A Tarascon court has postponed until September the hearing into the case of a Russian citizen accused of kidnapping her daughter from her ex-husband, her defense attorney Bruno Rebstock told the Russian Legal Information Agency (RAPSI/rapsinews.com) on Tuesday.
Earlier, Rebstock told the media that his client Irina Belenkaya will stand trial for kidnapping the child and participation in inflicting physical harm.
According to media, Belenkaya and unknown individuals kidnapped her daughter in Arle on March 20, 2009. Her ex-husband, French citizen Jean-Michel Andre was beaten.
The attorney told Agence France-Press that Belenkaya was not able to see her daughter and was in a state of despair when two individuals approached her and offered their services.
The kidnappers have not been found.
The story of Belenkaya and her ex-husband has been covered extensively by Russian and French media. The couple divorced two years after their child's birth. Belenkaya then took her daughter to Moscow in 2007. Jean-Michel Andre came to Moscow and took the girl the following year.
In March 2009, Jean-Michel Andre was beaten and the child was kidnapped in France. He said he recognized Belenkaya as an assailant. She was placed on the wanted list. The police failed to find the kidnappers, but Belenkaya was later detained with her daughter in Hungary.
Irina now lives in Moscow, while her daughter resides with her father in France. Belenkaya is allowed to see her daughter three times per month in compliance with a court order.