Former YUKOS manager's request to prosecute correctional facility officers denied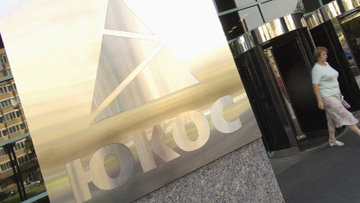 16:57 24/05/2012
MOSCOW, May 24 - RAPSI. Former YUKOS top manager Vladimir Pereverzin has been denied the opportunity to prosecute penal colony officers for obstructing his release on parole, his lawyer Alexei Dudnik told the Russian Legal Information Agency (RAPSI/rapsinews.com).
Pereverzin spent seven years and three months in custody. He was sentenced to 11 years in a high security correctional institution in 2007.
He was released in February 2012 due to amendments to the law.
"He was subject to sham punishments to create a pretext to deny him release on parole," Dudnik said. He was then forced "to withdraw his release petition from court and eventually he had to slash his belly to frighten them," he added.
After his release, Pereverzin filed two complaints against the facility's officers and their service for abuse of power. Both were rejected. The latest was dismissed on May 23.
The lawyer deems the authorities' conduct unlawful and will challenge it in court or prosecutors office. He added that he has evidence that Pereverzin was punished in breach of the law.