Last suspect in Moscow riot case faces charges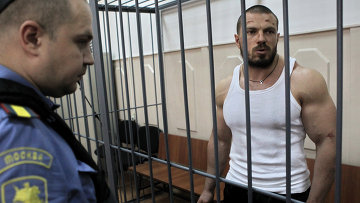 10:09 06/06/2012
MOSCOW, June 6 - RAPSI. Investigators have brought charges against Maxim Luzyanin, the third detainee in the Moscow riot case.
Alexandra Dukhanina, 18, and Andrei Barabanov have already been charged with violence against authorities at the May 6 rally.
"At the rally on May 6 the accused broke through the police cordon, punched and kicked police officers and used submission holds against them," reports the Investigative Committee.
Charges of violence against authorities and participation in mass unrest carry a maximum sentence of 10 years in prison.
Mass opposition rallies began in Moscow on May 6. Clashes with the police flared up during a sanctioned procession across central Moscow. Tens of people on both sides were injured. The police detained more than 400 protesters. However, the opposition continued their protest efforts by holding a series of "people's promenades".
According to investigators, Luzyanin has pleaded guilty of his crimes, while Barabanov pleads partially guilty - with reference to violence committed against authorities.