Appeal against $307k award for Gazprom contractor shelved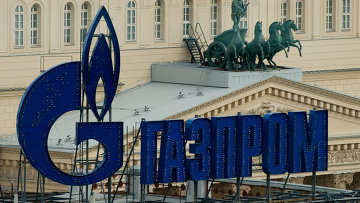 13:01 03/07/2012
MOSCOW, July 3 – RAPSI. A court of appeals has postponed until July 20 the appeal by 494 Upravleniye Nachalnika Rabot against awarding the parent company of Russia's largest construction holding Stroygazconsulting $307,130 in damages for loss of reputation, the court told the Russian Legal Information Agency on Tuesday.
The court ruling reads that the necessary documents have not been filed in support of the appeal.
On May 18, the Moscow Region Commercial Court partially upheld the lawsuit by Stroygazconsulting to recover one billion rubles ($30.7 million) from 494 Upravleniye Nachalnika Rabot. The court also invalidated information in the defendant's letter sent to a Gazprom board member and confirmed that it was defamatory to Stroygazconsulting's business reputation.
The court obligated the defendant to send the Gazprom board member a letter refuting the claim that Stroygazconsulting allegedly tried to substitute the Prudon-494 geocells in one of the projects in order to increase its profits.
In December 2011 a commercial court terminated the bankruptcy proceedings against Stroygazconsulting.
The Siberian company Tarkus ended the proceedings against the company as Stroygazconsulting repaid its debt to the claimant.
The debtor said that it paid the principal amount plus the interest on November 1 and produced all the supporting documents. The parent company of Stroygazconsulting is Russia's largest construction group which is owned by billionaire Ziad Manasir.
The judge decided not to put the debtor into administration and terminated the case.
The bankruptcy application was originally filed on October 26, 2011.
Stroygazconsulting is engaged in the development of oil and gas condensate fields, building compressor stations, trunk pipelines, roads and building materials production. Its major customers are Gasprom, Transneft, LUKOIL, Nord Stream AG and Rosavtodor.