Creditors claim almost $300 mln from JFC companies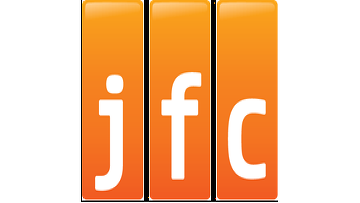 15:11 09/07/2012
ST. PETERSBURG, July 9 - RAPSI. The creditors of JFC subsidiaries Cargo JFC and Bonanza International insist that debts worth $297.84 million should be included in the schedule of debts. JFC is a major fruit importer in Russia.
In May, the St. Petersburg and Leningrad Regional Commercial Court initiated bankruptcy procedures against the companies. A similar procedure was opened against the JFC Group, JFC's parental company. On September 10, the court will hear the claims of the company's creditors to enter their claims worth 18.156 billion rubles ($551.98 million) into the register.
The court will also hear on August 3 the claims filed by Bonanza International's creditors worth 3.599 billion rubles ($109.41million). Particularly, Sberbank insists on the inclusion of 1.551 billion rubles ($47.15 million) in debt, Amsterdam Trade Bank on the inclusion of 789.39 million rubles ($23.99 million), and OTP Bank Plc on the inclusion of 319.36 million rubles ($9.7million). Raiffeisenbank has also submitted two applications to include debts worth 479 million rubles ($14.56 million) and 450.85 million rubles ($13.7 million). Meanwhile, the court will hear on October 5 the issue of including 6.198 billion rubles ($188.43 million) in debt into the schedule of Cargo JFC debt. The figure includes Sberbank claims worth 4.527 billion rubles ($137.62 million) and Uralsib claims worth 1.67 billion rubles ($50.77 million).
According to JFC's February reports, a credit watch was launched to protect creditors' interests and to allow the company to continue its operations.
JFC's financial difficulties supposedly began amid global market troubles attributed to the effects of Arab Spring, which forced many agricultural produce distributors into bankruptcy.
JFC General Director Vladimir Kekhman said earlier that he is working to resolve the company's financial problems and he will draw up a new business plan in about three months.
Established in St. Petersburg in 1994, the JFC Group comprises fruit production, procurement, storage, distribution and sales companies. It has 3,000 hectares of banana plantations in Ecuador and Costa Rica. JFC runs offices in St. Petersburg, Moscow and other Russian cities, as well as in Cyprus, Ecuador and Costa Rica. It has 3,600 personnel. JFC is engaged in fruit sales in Europe, the Middle East and the CIS.