State Duma ratifies Russia's WTO accession protocol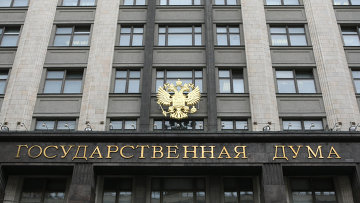 17:55 10/07/2012
MOSCOW, July 10 - RAPSI. The State Duma has adopted a resolution on the ratification of Russia's accession into the World Trade Organization at its plenary session on Tuesday.
Only United Russia deputies supported the ratification during the individual voting.
Representatives of all of the opposition factions objected.
The protocol stipulates that Russia, as a WTO member state, undertakes all of the obligations under the Marrakesh Agreement Establishing the WTO.
The transitional period for liberalizing market access is 2-3 years and 5-7 years for sensitive goods.
The document incited a host of disputes in the business community and in parliament. An appeal was filed with the Constitutional Court, requesting that the court check to see whether or not Russias accession into the WTO corresponds with the Constitution.
The applicants believe that the constitutional procedure was violated during the protocol's submission for ratification. They have also held that some of the protocol provisions are unconstitutional.
The Constitutional Court announced on July 9 that it sees no violations of fundamental law in the signing of the protocol on Russias WTO accession, which has so far not come into effect.