Dutch court confirms Russia's right to vodka brands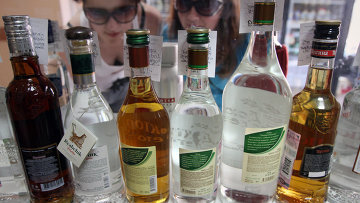 17:30 26/07/2012
MOSCOW, July 26 - RAPSI. The Hague Court of Appeals has dismissed the Dutch-based Spirits International's appeal against the decision vesting Russia the rights to the "Stolichnaya" and "Moskovskaya" vodka brands, Hoyng Monegier reported in a press release sent to the Russian Legal Information Agency on Thursday.
Hoyng Monegier represented Russia in court.
The press release reads that the proceeding had continued for over 10 years.
The Russian authorities disputed the actions of the company owned by Russian oligarch Yuri Shefler, as it had granted licenses to vodka manufacturers worldwide to use the "Stolichnaya" and "Moskovskaya" brands since the early 1990s.
Shefler himself said he legally acquired the rights after the state-owned Soyuzplodoimport was privatized. However, the Russian authorities disagreed and appealed to the Dutch court. The company disputed the decision, but the appeals court left the ruling in force.
The decision will allow the Russian authorities to prohibit the defendant from using the brands. The court has also banned the Dutch company from writing "Russkaya Vodka" (Russian Vodka) and "Sdelano v Rossii" (Made in Russia) on product labels.