Putin signs law on bankruptcy procedure for banks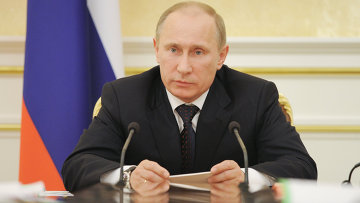 17:34 30/07/2012
MOSCOW, July 30 - RAPSI. President Vladimir Putin has signed a law improving the bankruptcy procedure for banks and increasing the responsibility of the management and the owners of those banks for the losses they incurred.
The law was published on Monday, after being adopted by the State Duma on July 13, and approved by the Federation Council on July 18.
According to the law, the founders (stakeholders) of a credit institution who decided on its liquidation must appoint a commission (receiver), approve an interim liquidation balance sheet and the lenders liquidation balance sheet in concurrence with the Bank of Russia.
The amendments grant the Deposit Insurance Agency the obligation and power to disclose actions by bank management or controlling parties which brought losses on the bank.
The law regulates the procedure for disputing transactions committed by the bank and other parties at the bank's expense prior to bankruptcy.
According to the law, if there are grounds to revoke a banking license, the Central Bank shall require backup copies of the bank's database.