Navalny plans to prove Kirovles case is a set up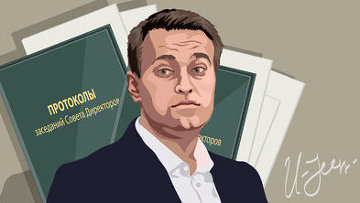 15:47 03/08/2012
MOSCOW, August 3 - RAPSI. Famed activist and whistleblower Alexei Navalny is determined to request financial records from the investigators, which he says will prove that he has been set up in the Kirovles case.
"The set up in this case is quite clear to me," he told journalists near the Investigative Committee where he was summoned for interrogation. "Soon we will request and publish all the documents, including the financial materials, which will show anyone with a calculator that this is a set up."
The committee charged Navalny with organizing the embezzlement of funds on Wednesday.
Investigators say he entered into collusion with Vyatka Timber Director Pyotr Otsiferov and Kirovles CEO Vyacheslav Opalyov when acting as a voluntary adviser to the Kirov governor.
According to investigators, 10,000 cubic meters of Kirovles timber were stolen between May and September 2009, inflicting 16 million rubles ($493,000) in losses on the regional budget.
Navalny denies his guilt and says the accusation is "mega-strange."
He has challenged the charges in the Basmanny District Court. His appeal will be heard on August 9. He has been left at large on his own recognizance.