Opposition activist Yashin's appeal of home search rejected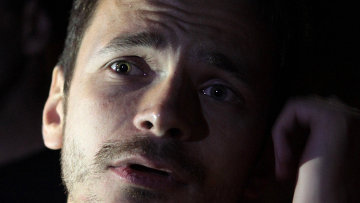 10:16 04/09/2012
MOSCOW, September 4 - RAPSI. The Moscow City Court declared the search of opposition activist Ilya Yashin's apartment lawful, the court spokesperson told the Russian Legal Information Agency (RAPSI/rapsinews.com), thus rejecting his appeal of the search warrant issued by Basmanny District Court.
Clashes with the police flared up on May 6 during an opposition march across Moscow, which had been officially sanctioned. Dozens of protesters and police officers were injured. The police detained over 400 rally participants.
After May 6, the opposition continued its protests in the form of "people's promenades", wherein crowds of opposition activists would stroll together peacefully through the city in a show of protest. In June, investigators searched the homes of rally organizers and participants, including those of Yashin, Alexei Navalny, Sergei Udaltsov and Boris Nemtsov, who are involved in the case as witnesses.
Yashin said at the hearing that the warrant indicated the wrong apartment number, therefore the investigators in fact searched his apartment without a valid authorization. The matter was later taken to court, which recognized the search as lawful.
He added that the investigators took documents, books, flash cards, a camera, a computer and some money from his home and nothing has been returned, although over three months have since passed.
Yashin maintains that the judicial authorities should have notified him of the hearing or send him the ruling, however the court validated their actions retrospectively.
Yashin only learnt of the ruling by chance a long time afterwards.
The prosecutor requested to dismiss Yashin's appeal and the court has sided with him.
Yashin told RAPSI about his intention to apply to the European Court of Human Rights and that he has no doubts of a favorable outcome.