Opposition's request to include Tymoshenko on the ballot dismissed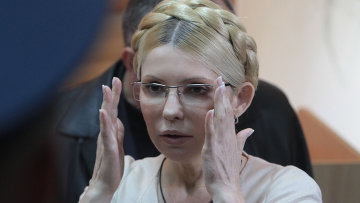 12:05 04/09/2012
KIEV, September 4 - RAPSI. The Kiev Appellate Administrative Court has dismissed the lawsuit by the Fatherland opposition party which requested the inclusion of former Ukrainian Prime Minister Yulia Tymoshenko and former Interior Minister Yuri Lutsenko on the ballot.
In October 2011 Tymoshenko was sentenced to seven years in prison for abuse of power. Lutsenko was accused of embezzling state funds and sentenced to four years in prison in February 2012.
The court said that the Central Election Commission had acted within its powers and in accordance with the law.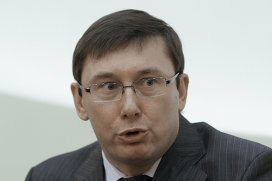 © RIA Novosti, Grigory Vasilenko
Ukrainian ex-Interior Minister Yuriy Lutsenko
Tamara Mazur, the representative of the Fatherland party, told journalists that the opposition would appeal the administrative court's decision in the Supreme Court.
Last week, Ukraine's Central Election Commission approved the text and the format of party voting ballots. The Ukrainian opposition filed a lawsuit with the courts seeking to obligate the Central Election Commission to amend the format and the content of the ballot. The united opposition is indignant that Yulia Tymoshenko and Yuri Lutsenko are not represented in the ballots, though they made the top five in the voting list in the opposition's meeting in July.
The Central Election Commission's representatives said that it had acted within the law and requested to dismiss the opposition's lawsuit.
Earlier, the commission refused to register Tymoshenko and Lutsenko as candidates for people's deputies due to their outstanding convictions.