European Commission launches Gazprom antitrust probe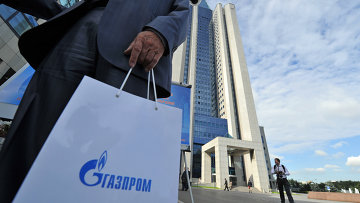 12:01 05/09/2012
MOSCOW, September 5 - RAPSI. The European Commission has opened an investigation against Gazprom on suspicion of breaching EU antitrust legislation, the commission reports.
The commission's statement reads that it will investigate three possible competition law violations in central and eastern Europe: impeding the free flow of gas across EU member states, preventing countries from diversifying their source of gas supply and imposing unfair prices on its customers by linking the price of natural gas to the price of oil.
The statement emphasizes that the case will be a high priority, however this does not mean any decisions have been predetermined.
The EU is concerned that Gazprom is breaching Article 102 of the Treaty on the functioning of the European Union which defines the use of market domination to influence trade between EU member countries.
The commission has notified Gazprom of its investigation. It has not given any timeframe for the investigation.