Prosecutorial disclosure appeal launched by Magnitsky's mother dismissed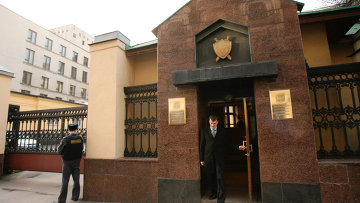 10:32 12/09/2012
MOSCOW, September 11 - RAPSI. On Tuesday, the Moscow District Simonovsky Court dismissed Sergei Magnitsky's mother's appeal of the Prosecutor General's Office's refusal to disclose the names of prosecutors who supervised the investigation of her son's case, attorney Nikolai Gorokhov told the Russian Legal Information Agency (RAPSI/rapsinews.com).
"They are trying to conceal information from the mother regarding officials whose actions directly concern her legal rights, and also the rights and freedoms of her deceased son. In practice, an out-of-procedure body was established which exercises its powers in secret," reads the appeal submitted by the attorney representing Magnitsky's mother. The appeal claims that the refusal to disclose the names of those who investigated Magnitsky posthumously is unconstitutional.
Sergey Magnitsky, an auditor for the Hermitage Capital Management Fund, was charged with masterminding large-scale corporate tax evasion. He died in a Moscow pretrial detention center on November 16, 2009 after spending a year behind bars. His death sparked a public outcry and triggered amendments to the Criminal Code and a reshuffling of officials in the penal system.
In addition to Dmitry Kratov, who worked at the Moscow pretrial detention center where Sergei Magnitsky was being held, the ward's doctor Larisa Litvinova was also involved in the case. On April 9, the Investigative Committee announced that the criminal case regarding Litvinova was closed due to amendments to the Civil Code. As a result of these changes, the statute of limitations on the crimes with which the doctor was charged was considered to have expired long before.