Navalny accused of forging documents for acclaimed oil rig exposé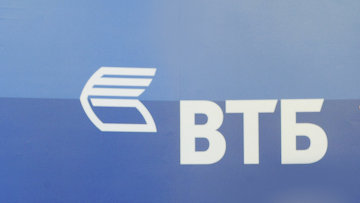 17:50 13/09/2012
MOSCOW, September 13 – RAPSI. VTB minority shareholders who saw oil drilling equipment near Orenburg, are beginning to doubt the authenticity of the documents published by Navalny in the "case of the oil drilling rigs", Izvestia reported.
In an interview with the newspaper, Dmitry Udalov, head of the VTB Minority Shareholders' Union, accused well-known opposition leader Alexei Navalny of having forged documents for his exposé on the "case of the oil drilling rigs". Udalov says the initial purchase price for the drilling equipment in question was $15 million per rig instead of the $10 million Navalny claimed and gained acclaim for. The other minority shareholders in the bank, of which the state owns a 75.5 percent stake, support this version.
This week, the bank organized a trip for its minority shareholders to the Orenburg Region to look at the rigs.
The scandal around the purchase of the drilling rigs by the bank for subsequent lease broke out in 2009 at the instigation of the bank's minority shareholder and famous blogger Alexei Navalny. He published a contract for the purchase of the equipment dated July 26, 2007; the contract value was $456.9 million. VTB-Leasing and Clusseter Ltd. were the parties named in the contract. The second contract, which was also posted by the blogger, is also dated July 26, 2007 and it was concluded between Clusseter and China's Sichuan Honghua Petroleum Equipment. That contract was worth $297 million.
The bank purchased the equipment through an unknown offshore company, set up specifically for this transaction, Navalny said.
"Mr. Navalny confused the minority shareholders, including me," Vladimir Sinyakov, another VTB minority shareholder and private investor said. "The amount stated in the contract was $15 million instead of $10 million. VTB did not steal $150 million using the difference in values, as Alexei Navalny alleged, and you can see evidence of this during the trip."
VTB is content with its tour of the scandalous rigs.
"During the trip our shareholders saw evidence that the rigs are working and are bringing in good profits for the bank and our shareholders," the press service said. "After the return on investment in the rigs, the profits from the lease will reach 6.4 billion rubles ($203.85 million). And this is without taking into account inflation, which is stipulated in the terms of the lease contracts."
Navalny refused to comment via his representatives.