German couple busted on charges of spying for Russia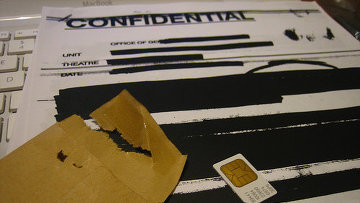 17:02 28/09/2012
MOSCOW, September 28 - RAPSI. The German authorities have charged Andreas and Heidrun Anschlag with spying for Russia's foreign intelligence service, AFP reported Friday, citing an official statement issued by the Prosecutor General's Office.
The Prosecutor General's Office has refused to comment on the case.
Last October, the couple was detained in Marburg. Initially, the authorities reported the detainment of two alleged spies, without specifying who they were and where they might be from.
Pursuant to the official statements, the husband and wife were long suspected of working in the Federative Republic of Germany for a foreign intelligence service. They have denied the accusations. Media have reported that the detained couple is suspected of spying for Russia. Russia's Foreign Intelligence Service has not yet commented on the reports. AFP has reported that the couple is accused of gathering military and political information for transfer to foreign intelligence.
Previously, media reported that the two were involved in industrial espionage.
Andreas and Heidrun also allegedly lived in Germany under false Austrian identities.