Case terminated against Sharia law advocate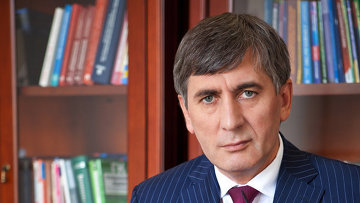 10:55 01/10/2012
MOSCOW, October 1 - RAPSI. Investigators have not found anything criminal in attorney Dagir Khasavov's statements on legalizing Sharia law courts, Khasavov's attorney Sergei Belyak said.
Belyak said in an interview to the Echo of Moscow radio station that he has received the resolution to this regard.
In an interview with the Ren-TV channel on April 24, Khasavov proposed establishing a Sharia law court in Russia. He said Muslim society would enforce its own rules and any attempt to prevent them from doing so could lead to bloodshed. The lawyer's statements provoked a public uproar.
The prosecutor's office declared that Khasavov sought to incite national hatred and to cause offense to people of other religions. The prosecutor's office concluded that his statements could be considered a call for extremism. In this context, the Justice Ministry's Main Directorate in Moscow filed a petition with the Moscow City Bar Association to strip Khasavov of his legal license. However, the Moscow Bar Association's qualification board declined to do so.
Meanwhile, Khasavov has left Russia. The lawyer has continually maintained that his statements were misunderstood and that an organized smear campaign was launched against him.