Gazprom Neft subsidiary suspected of illegal well operation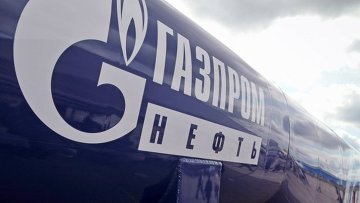 16:17 01/10/2012
TYUMEN, October 1 - RIA Novosti. The prosecutor's office in the Yamalo-Nenets Autonomous Area has filed six administrative cases with a local commercial court against Gazpromneft-Noyabrskneftegaz for breaking the law while operating oil wells, the office reported on Monday. Gazpromneft-Noyabrskneftegaz is a Gazprom Neft subsidiary.
"The prosecutor's office has checked to determine if business entities - including oil and energy enterprises - are abiding by environmental legislation. It was uncovered that the provisions of the civil construction laws were violated during the operation of the wells," the office said.
In 2012, Gazpromneft-Noyabrskneftegaz constructed production oil wells and has used them since. The office said permissions to commission the facilities have still not been obtained, which is a violation of the law.