Poland extends former Russian prosecutor's arrest for four months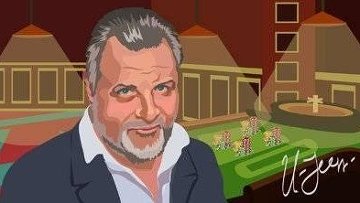 14:25 05/10/2012
WARSAW, October 5 - RAPSI. The Nowy Sacz District Court in Poland has extended until February 9 the detention of former Moscow Regional Deputy Prosecutor Alexander Ignatenko, who is awaiting extradition to Russia, the court told RIA Novosti.
The Justice Ministry will decide on Ignatenko's extradition within a week. Poland recently received the necessary documents to process the extradition from the Russian Investigative Committee. They were requested in May.
Ignatenko was named a suspect in the scandalous Moscow illegal casino case in 2011. He was arrested on January 1, 2012 at the Zakopane ski resort in Poland. On June 6, the court extended his detention until October 9.
The illegal casino scandal in the Moscow Oblast caused a public uproar in 2011. Businessman Ivan Nazarov allegedly operated illegal casinos in 15 towns in the oblast. According to law enforcement authorities, high-ranking officials from the prosecutor's offices and the federal Interior Ministry were involved in the operation, which generated between $5 million and $10 million in monthly revenue.
The Nowy Sacz court permitted Ignatenko's extradition in February. An appeals court in Krakow upheld the ruling in March. The Justice Ministry must pass the final decision on the extradition request.