Criminal case resumption against Navalny declared lawful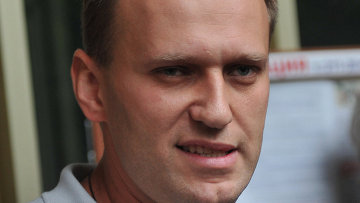 18:40 08/10/2012
MOSCOW, October 8 - RAPSI. The Moscow City Court has rejected opposition figure Alexei Navalny's appeal against the Basmanny District Court's ruling to uphold the resumption of the criminal case against him, the court told RAPSI on Monday.
The criminal case was closed on April 12, 2012. Later, the decision to close the case was dismissed and the investigation resumed.
Investigators have stated that Navalny organized the embezzlement of the Kirovles company's property in collusion with Vyatskaya Lesnaya Kompaniya Director Pyotr Ofitserov and Kirovles CEO Vyacheslav Opalyov while serving as an adviser to the Kirov governor on a voluntary basis.
Investigators believe that over 10,000 cubic meters of Kirovles timber products were embezzled from May to September 2009, leading to 16 million rubles ($496,820) in regional budgetary losses.
According to Navalny's attorney Olga Mikhailova, the prosecution was resumed on frivolous grounds.
The investigators have declared that one reason why they resumed the case was to determine whether Navalny has entered into illegal transactions elsewhere in Russia. Meanwhile, the prosecutor has stated that all of the investigators' actions so far have been lawful with the exception of their earlier decision to drop the case.