Rostelecom - Skartel dispute on access to LTE networks to be heard on Dec. 3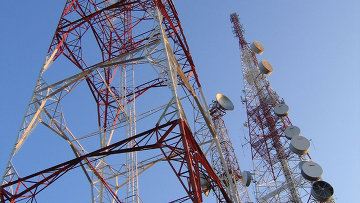 15:44 06/11/2012
MOSCOW, November 6 - RAPSI. The Moscow Commercial Court has set for December 3 the primary hearings in Rostelecom's lawsuit to force Skartel to grant access to LTE networks, the court told the Russian Legal Information Agency (RAPSI/rapsinews.com) on Tuesday. Skartel is part of the Yota brand.
Rostelecom has asked the court to force Skartel to sign a contract on providing access to the technological infrastructure of its communication networks for providing LTE services under MVNO terms.
On Tuesday, the court completed the preliminary hearings into the case and set the date to consider the case on its merits. Earlier, the court refused the plaintiff's requests to take provisional measures.
Rostelecom and three other mobile communications providers - MTS, Megafon, and Vimpelcom - signed a letter of intent in March 2011 to render services using Skartel's infrastructure.
In autumn 2011, the parties signed a memorandum of understanding, stipulating the primary details of their agreement. In April 2012, they signed a preliminary cooperation agreement in Moscow, according to which Rostelecom would implement LTE services in test mode on July 1, and LTE services in commercial mode on September 1.
However, the primary contract was never signed as Skartel could not settle on a final version, Kommersant daily reported earlier, citing a Rostelecom source.
In autumn 2011, Skartel became the first provider licensed to build a federal LTE network. Rostelecom, MTS, Megafon and VimpelCom were only granted the license in summer 2012 after having won a tender for federal LTE licenses. Megafon works on the Skartel network. It is a part of the holding that owns Skartel.
Skartel has finished receiving applications from providers to work on its network as part of the MVNO scheme. It is obliged to grant access to other providers to its network due to a Federal Antimonopoly Service order issued in response to Skartel and Megafon's integration into a holding.