Dubrovka hostage crisis victims demand sanctions for failure to prosecute govt.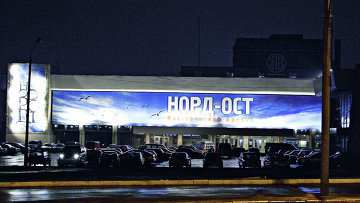 16:47 06/11/2012
MOSCOW, November 6 - RAPSI. Relatives of those killed during the 2002 Moscow theater hostage crisis are demanding sanctions against the investigators who have refused to launch a criminal case into violations allegedly committed by officials when they stormed the theater, according to the website of the Trunov, Aivar and Partners law firm. Attorney Igor Trunov, who represents the relatives of victims, has filed a complaint with the Investigative Committee.
On November 2, the Lefortovsky District Court upheld Igor Trunov's appeal of the Investigative Committee's refusal to launch criminal proceedings against officials who committed violations during the operations against the terrorist attack in the Dubrovka Theatre. The Investigative Committee is an organ similar to the FBI.
In October 2002, 40 terrorists held an audience of over 900 people hostage at the Dubrovka Theater in Moscow. After three days of negotiations, security forces released an undisclosed gas into the theater to sedate the terrorists and then stormed the building. The gas is said to have caused the deaths of 130 hostages.
The Investigative Committee has stated that politician Boris Nemtsov's request to open a similar criminal case was also refused on December 31, 2002. The reason given at the time was that none of the officials' actions constituted a crime. The Investigative Committee sees no grounds to reverse the decision.
In response to the committee's refusal to open a case against the officials involved, Trunov filed a complaint with the district court to hold the investigators' office liable for failing to consider his charges by declaring their inaction unlawful and unfounded.
Trunov said earlier that a criminal case should be opened based on the concealment of information about circumstances that threaten the life or health of an individual, or lead to accidental manslaughter or the accidental infliction of harm as a result of negligence.
The aggrieved parties filed a complaint with the European Court of Human Rights against the authorities in 2003. On December 20, 2011, the court held in favor of the applicants, but also ruled that the authorities did not violate anyone's civil rights by using the gas.