MTS Uzbek subsidiary ordered to pay out $600 mln for illegal operations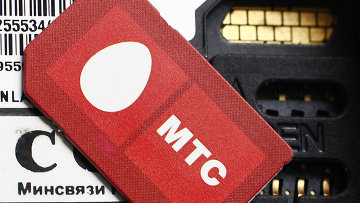 13:03 09/11/2012
MOSCOW, November 9 - RAPSI. The Tashkent City Court's appellate panel for criminal cases has assessed the financial claims against Russian telecommunications giant MTS' Uzbek subsidiary Uzdunrobita for operating illegally at around $600 million, MTS reports.
The amount must be paid in installments over the course of the next eight months.
It was announced on Thursday that the Tashkent City Court's appellate panel for criminal cases had partially upheld Uzdunrobita's appeal, overruling the previous court ruling to transfer the company's assets in favor of the government.
However, the court made no change to the sentence issued to four of the company's managers.
MTS has also reported that the panel declared Uzdunrobita a civil defendant in the criminal case against four employees of MTS-Uzbekistan and lifted the freezing of the company's property which was court ordered on September 17.
In late June, the Prosecutor General's Office of the republic initiated a criminal case against a group of Uzdunrobita officials, as part of which several employees were arrested. Four employees of the company were sentenced to three years in prison for financial theft.
In August, the Tashkent Commercial Court upheld the lawsuit filed by the Uzbekistan Communications and Information Technology Agency annulling Uzdunrobita's license to operate. The agency claimed that Uzdunrobita's branch offices were operating illegally. The agency's claims against the company totaled about $210 million.
The Uzbek antimonopoly authorities also filed claims against Uzdunrobita.
On September 17, the Tashkent City Court ruled that Uzdunrobita's assets must be transferred to the government.
The MTS Group wrote off $1.08 million in losses from the cessation of the activities of its Uzbek subsidiary in 2012.
MTS has stated on numerous occasions that the claims brought against the company have no legal basis.
MTS is the leading communications company in Russia. According to the latest estimates in November, the company serves over 69.68 million customers in Russia - 105.27 million, including its subsidiaries in former Soviet Union republics.
Uzdunrobita was established in 1991 and joined MTS in August 2004. In 2011 it had 9.5 million customers.