Moscow May riots case defendant not to be released from custody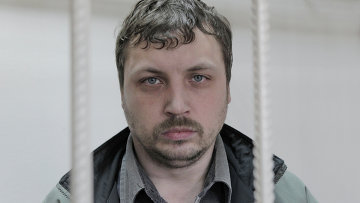 17:09 09/11/2012
MOSCOW, November 9 - RAPSI. The Zamoskvoretsky District Court has refused to release from custody Mikhail Kosenko, who is accused of taking part in the May 6 riots on Moscow's Bolotnaya Square, the court told the Russian Legal Information Agency (RAPSI/rapsinews.com) on Friday.
The court has dismissed the motions filed by his attorneys.
The prosecutor has objected to his release.
The court will consider applying compulsory medical measures to Kosenko.
Investigators maintain that Kosenko took part in the authorized rally on Moscow's Bolotnaya Square on May 6, as well as in the subsequent public riots when violence, arson, and public property destruction ensued.
"Kosenko grossly violated law and order, used force against police officers, and caused light injuries to one officer," the Prosecutor General's Office reported. "After his psychiatric examination, Kosenko was declared unable to understand the danger that his actions posed on others at the time of his offense."
An officially sanctioned opposition march across Moscow led to clashes with the police on May 6. Dozens of protesters and police officers were injured. The police detained over 400 rally participants. After May 6, the opposition continued its protests in the form of "people's promenades," wherein crowds of opposition activists walked peacefully together through the city in a show of opposition. In total, 18 individuals have been arrested in the case.