Putin: jury trials on terrorist cases banned for safety of citizens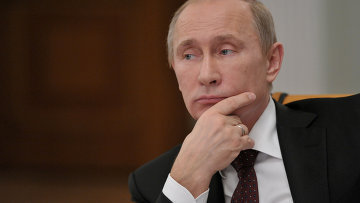 12:23 13/11/2012
MOSCOW, November 13 - RAPSI. In their decision to disallow jury trials in terrorism cases, the Russian authorities were guided by the interests of citizens' security, said President Vladimir Putin during the meeting of the Presidential Council for Civil Society and Human Rights.
"I doubt anyone here would agree to work as a juror somewhere in the south, where issues on bringing people to liability for terrorism are being handled, knowing that you must make a public decision and then, outside the court, worry for your life and the life of your children," Putin said.
"Terrorists are released, then police officers arrest them, prove they are guilty, bring them to court, and jury trials release them again. And I cannot blame them, because we cannot protect these people. But the state must protect itself and its citizens," the president said.