Navalny's claim for priviledged Rosneft information remanded to lower court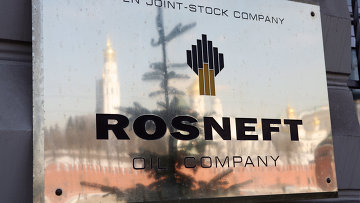 17:31 20/11/2012
MOSCOW, November 20 - RAPSI. The Moscow District Federal Commercial Court has submitted for reconsideration to the Moscow Commercial Court Rosneft's lawsuit to cancel the Federal Service for Financial Markets' ruling, obligating the company to provide the protocols of its board meetings to minority shareholder, opposition leader Alexei Navalny, the court told the Russian Legal Information Agency (RAPSI/rapsinews.com) on Tuesday.
The court has considered the watchdog's appeal and dismissed the judicial acts of the power instances.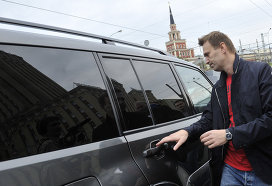 Renowned whistleblower Alexei Navalny
In July 2010, the watchdog found Rosneft's refusal to provide Navalny with the board's protocols in violation of the law. It ordered Rosneft to rectify the violation and to provide the minority shareholder with the requested documents. Rosneft appealed the watchdog's resolutions with the Moscow Commercial Court.
In April 2012, the court upheld the oil company's lawsuit, finding the watchdog's orders unlawful.
The Ninth Commercial Court of Appeals upheld the first instance court's ruling.
The Moscow Commercial Court held that the minority shareholder was not entitled to access to the board's protocols in full, as he owned less than 25 percent of the shares. The Rosneft board of directors said that issues of extended competence are only open to shareholders with over 25 percent of the shares in the company in accordance with the company's confidentiality policy.
In April 2011, Navalny asked Rosneft for copies of seven contracts concluded as part of a major oil supply deal with China. He later submitted a similar request to the company in October. Among the requested documents are contracts for a $15 billion loan issued to Rosneft by the China Development Bank and a 20-year crude oil supply contract with the China National Petroleum Corporation.