Transfer of Bank of Moscow shares to VTB lawful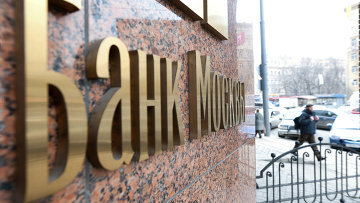 18:31 20/11/2012
MOSCOW, November 20 - RAPSI. The Ninth Commercial Court of Appeals has confirmed its ruling to dismiss Sergei Devyatkins lawsuits to invalidate the transactions that resulted in the Bank of Moscows portfolio being assigned to VTB, the court told the Russian Legal Information Agency (RAPSI/rapsinews.com).
The appellate court has dismissed Devyatkin's appeal against the Moscow Commercial Courts ruling.
The plaintiff challenged two consecutive transactions - the contribution of the shares to the company's charter capital by the Property Management Department and the subsequent sale of the shares to VTB. In addition, he requested that the shares be privatized.
Devyatkin said the transactions were a sham. The shares should have been disposed of through a bidding process, he said. However, they were sold to a predetermined purchaser. VTB, which is 50-percent owned by the state, had no right to buy the shares through a bidding process by law, which is why the scheme was applied, the plaintiff said.
Moscow Deputy Mayor Natalia Sergunina said on February 22, 2011 that the city government sold its 46.48 percent stake in the Bank of Moscow and 25 percent plus one share stake in the Capital Insurance Group, which held 17.32 percent of the shares in the bank, for 103 billion rubles ($3.28 billion). The price was 14.4 percent higher than the official appraisal value.
According to Sergunina, the shares were first contributed to the group's charter capital and their sale to VTB was completed on February 22. The group was fully owned by the city authorities.
During the hearings, the court dismissed the plaintiffs application to attract the city government as a co-defendant and to obtain from the department a report on the assessment of the shares.
The court has sided with the defendants, citing that the plaintiff failed to provide evidence that he is a stakeholder to submit the lawsuit.
As soon as the information concerning the lawsuit appeared, former Bank of Moscow head Andrei Borodin, who has been placed on Internpols international wanted list, said he was ready to render legal aid to Devyatkin.