Aggrieved employee amends RICO Act complaint against BP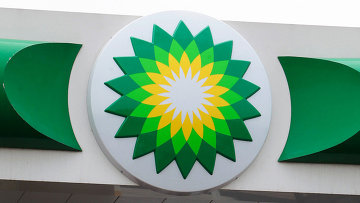 14:19 21/11/2012
MOSCOW, November 21 - RAPSI, Ingrid Burke. Following a US federal court's dismissal of her claim under the Racketeer Influenced and Corrupt Organizations (RICO) Act against BP, aggrieved former employee Lillian Borich amended her complaint, recounting with greater detail the facts that gave rise to her federal claim against the oil giant.

Case history
Borich brought five claims against the defendants, including one federal claim, arising under the RICO Act, and four state claims: fraudulent misrepresentation, conspiracy to defraud, aiding and abetting fraud, and breach of contract. The federal court issuing the earlier dismissal order had original jurisdiction over the first claim as it arises under a federal statute, and supplemental jurisdiction over the other four, which would otherwise fall within state-court jurisdiction.
The RICO Act, which essentially prohibits racketeering in interstate and foreign business enterprises, aims to "eradicate organized, long-term criminal activity."
Noting that her complaint was replete with general statements, the court concluded that Borich "fails to allege a pattern of racketeering activity, because she fails to allege with the requisite specificity at least two predicate acts of mail or wire fraud."
The court thus dismissed Borich's RICO claim without prejudice, meaning she would be granted the opportunity to file an amended complaint within the next 28 days remedying the current complaint's shortcomings. As mentioned above, the RICO Act - being a federal statute - gives rise to the federal court's original jurisdiction in this case. The other four claims arise under state-law. Thus if the court upholds its initial decision to dismiss Borich's RICO claim, it will be upholding the dismissal of the only claim to which it has original jurisdiction. The court notes that a federal court is entitled to decline supplemental jurisdiction if it has dismissed the claim(s) over which it had original jurisdiction, and that to do so is "the norm, not the exception."
Amended complaint
Borich devoted nearly seven pages of her amended complaint to formulaically fleshing out her RICO claim, providing a wealth of details to support the charge.
She quotes the RICO Act as follows: "It shall be unlawful for any persons employed by or associated with any enterprise engaged in, or the activities of which affect, interstate or foreign commerce, to conduct or participate, directly or indirectly, in the conduct of such enterprise's affairs through a pattern of racketeering activity or collection of unlawful debt."
Borich alleges that BP Group Chief Executive and Executive Director Robert Dudley and the BP defendants used an "association-in-fact" enterprise to carry out a pattern of racketeering. She describes this enterprise as including BP PLC, BP Exploration, BP Products, BP America, and Robert Dudley - who was first TNK-BP CEO, and then BP PLC CEO during this time period.
She clarifies that the enterprise existed independently of its racketeering activities, noting that the constituent parties had a number of objectives, including some that were not illicit. Among the lawful objectives engaged in by the enterprise were activities related to oil production, refining, and sales.
Among the illicit activities Borich claims the enterprise engaged in were "bribes and illegal payments to Russian and Ukrainian individuals and entities in order to facilitate the Enterprise's interest in the expansion of TNK-BP." She asserts that Dudley and the BP defendants either actively facilitated these bribes and payments, or knew fully of their existence and purpose.
She adds that Dudley and the BP defendants, "facilitated the illegal activities of the Enterprise by using employees of BP Defendants to conduct business on behalf of TNK-BP... [The illegal activity included] overcharging for services BP Defendants were to provide to TNK-BP, in addition to... bribes and illegal payments." She further alleged that the defendants carried out their illegal in contravention of the US laws on mail and wife fraud.
Borich proceeds to describe the RICO predicate acts allegedly committed by defendants, the pattern of alleged racketeering activity, the relatedness and continuity of the alleged racketeering activity, and then draws a connection between the alleged racketeering activity and the enterprise described above.
Factual background
According to the earlier dismissal order's description of the facts (as submitted by the plaintiff), Borich worked for BP in various capacities between 2004 and 2008. She worked as a Strategic Account Manager in Illinois before relocating in 2007 to Kiev, Ukraine, where she took on the position of Commercial Marketing Manager. While she was employed by BP Products North America, Inc., she effectively worked for TNK-BP, Russian joint venture.
Borich claims that when she agreed to take the Ukraine job, she had unwittingly signed on to becoming a pawn in the BP defendants' game to "wrest control" of TNK-BP from Alfa Access-Renova (AAR), a stakeholder in the joint venture.
Specifically, she alleges that she was sent in to disrupt business as usual in the country. Borich explains that Russia and Ukraine enjoy a unique business climate, wherein business is conducted in a less casual manner than in the West, replete with, "personal relationships... unwritten rules and agreements... illegal payments, protection schemes... [and] other activity that is illegal in the United States and United Kingdom." (Internal quotes omitted.)
The plaintiff claims that in acting as a pawn in the TNK-BP ownership game, she was expected to disrupt the informal relations that the Ukrainian and Russian business worlds were built on. She maintains in retrospect that these practices were designed to fail, and even these failures were part of the BP domination scheme. Specifically, Borich insists that her Dudley and the other defendants knew that her work would "ultimately depress the TNK-BP's capitalization so that defendant BP, p.l.c. could wrest control of TNK-BP at a drastically reduced price."
Upon arriving in Kiev in June 2007, Borich claims to have been shocked to learn of illegal payments made to persons in Ukraine and Russia, and about the "bribes and kickbacks that were necessary to obtain government contracts."
As noted by the court, however, certain elements of Borich's fact pattern seem at odds with each other. Specifically, the bribery and kickback claims are "somewhat at odds with Borich's theory that the defendants were trying to instill Western-style business practices in order to reduce TNK-BP's market capitalization."
In March 2008, Borich's contract and Ukrainian visa were canceled based allegedly on the fact that her position was being phased out. She then claims to have been frozen "out of any opportunity to obtain another position within the BP organization." Having failed to timely find another position within the company, she was officially terminated from BP in November 2008. She further notes that she would not have accepted the Kiev position had she been informed that she wouldn't have a job waiting for her with a BP subsidiary upon returning to the US.