Gazprom appeals sulfur oil anti-monopoly ruling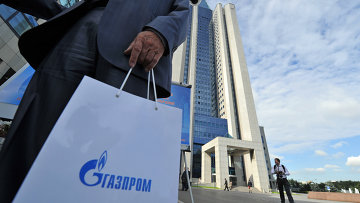 13:18 10/12/2012
MOSCOW, December 10 - RAPSI. Gazprom has appealed a ruling by the Moscow Commercial Court upholding the Federal Antimonopoly Service's decision on the company's overrating of liquid sulfur prices in 2011, the court told the Russian Legal Information Agency (RAPSI/rapsinews.com) on Monday.
In October, the Moscow City Court dismissed Gazprom's lawsuit against the Federal Antimonopoly Service.
The Federal Antimonopoly Service claimed that Gazprom's actions violated competition law by establishing and maintaining a high price for the goods.
The service reported that in March 2011, there was a 246 percent growth in the price for sulfur oil compared to February and the price then continued to grow throughout the year.
Gazprom contested the watchdog's ruling, filing a lawsuit with the Moscow Commercial Court.
Gazprom's representative said at the hearing that the Federal Antimonopoly Service failed to properly examine the liquid sulfur market.
The analysis was not carried out as it should have been, as the service did not take into account the sales of solid and granulated sulfur, according to Gazprom's representative.
However, the Moscow Commercial Court sided with the service's arguments after studying the case's circumstances.